Police Department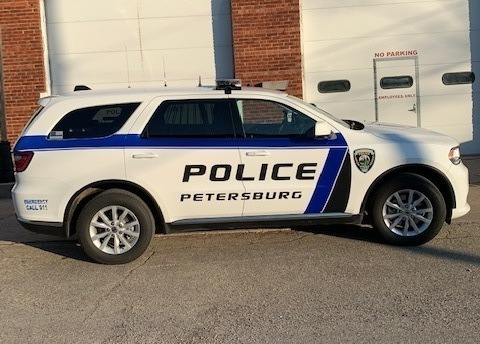 The City of Petersburg Police Department is committed to making a positive difference in the lives of our citizens through professionally supported and trained police officers. Officers strive to provide an environment that will allow citizens to live and work in a safe and secure community.
Police Chief - Michael Nichols
Assistant Chief - Royce Shamhart
Officer - Michael Dosier
Officer - Ryne Crowe
If you are witnessing a crime in progress or are experiencing an emergency, please dial 911.
The Petersburg Police department Office is located in City Hall
Non Emergency - (217) 632-7137
Fax - (217) 632-4342

Office Address - 122 S. 6th Street
Petersburg, IL 62675
Mailing Address - P.O. Box 139
Petersburg, IL 62675

email - petersburgpd@casscomm.com



Door to Door Solicitors Ordinance click here
Door to Door Solicitors Application click here
Golf Cart Ordinance click here
Golf Cart Permit Application click here
Petersburg Police Department Employment Opportunity